Shereldean Shepherds has been involved with breeding/showing/training german shepherds for over 40 years. Please visit our page for more information.

Great Grandfather

- Sel Ch Hawke OVC.

Great Great Great Grandmother

- Ch Raven OVC.

Great Great Great Great Grandmother

- Ch Lu-Rey OVC.

Great Great  Grandmother

- Ch Rekha OVC.

Shereldean Shepherds - history

has been active in the breed since 1974, starting in obedience for many years and then moving into Conformation showing. Being a vet tech for 8 years was a bonus!

After breeding/training/showing for 30 years I
tried
to retire. I was still involved in GSDs, through breeder friends and the German Shepherd Dog Club of Canada, being the Editor of the GSDC Gazette and building/maintaining their
website
.
Nine long years later a previous puppy buyer requested my help to start her own kennel, 
Azka German Shepherds
, now that she finally had the time to enjoy her new venture. During the time of re-introducing her and her family to the breed officially and other breeders for their knowledge and help, I got somewhat addicted once again.
My good friend and previous co-breeder of sorts, Wendy Haddrall of
Hellwigg German Shepherds
, had continued with my bloodlines, incorporating them into hers all these years.
Spring 2013 was the end of my 'retirement' when she asked me to co-breed a litter with her that I just couldn't refuse. Then through her and others' enticements, I ended up with a puppy from that litter.

A Grandson from one of my own dogs. After this length of time to be able to get a puppy so close still to my previous lines, how could I turn him down! Plus I fell in love with him as soon as I laid eyes on him at 5 weeks of age!

I have no intention of getting back into breeding shepherds, but I have now learned to never say never, after fighting so long NOT to get another dog and losing the battle.

If the new aquisition to my family turns out to others' likings and passes all clearances, then he shall be offered at stud and who knows, maybe I shall succumb to another little one in the future. Only time will tell.

The photo above shows Shereldean's input into Gibbs, all finished in 3-4 consecutive shows with Group placements. Of course this was when the entries were an average of 20-25 or more, not like these days to be lucky to have even 6. Things have really changed in the last 10 years, not too many entries available for finishing in 3-4. (Photo taken before Gibbs Grand Father was born.)

Being as I only have one GSD now, there are probably too many pictures.

Gibbs Grandfather Eros,

FV Ch Shereldean's Legacy V Hellwigg AOM OVC,

out of the bi-colour Hawke in above photo.

Gibbs Mother,  Stella,

Ch Safice's Shamrock V Hellwigg OFA CGN ROMC,

out of Eros.

Gibbs Father,  Kai,

CAN INT CH Hellwigg's Fighting Borukai

TEC RN OVC H&E ROMC

Best Puppy at the 2004 Can National

2006 #3 Top Producing Futurity/Maturity Sire

Gibbs....  Multi Group Placing GRAND Ch. Hellwigg N' Shereldean's CMYK",                                                                     CGN, TEC, HIC, RN, VB, OFA H/E, DM Clear                                                                                                                                                                                                         (1 leg of his RA)  ... as he grows.

His reg'd name: this was an 'acronym themed' litter; I was a lithographer by trade, CMYK is an acronym for 'full colour spectrum'. Being as he is a rich red sable and he should carry black, (two of his uncles are black and even more in his past), bi-colour, sable of course, dark rich colours; this seemed the most suitable/fun.

14 weeks of age. To see Gibbs keep 'four on the floor' is a rarity.

Gibbs takes Best Baby Puppy Male at the Canadian National 2013 at 18 weeks of age,

with Rob Gaskin handling. As you can see by Rob's expression, Gibbs is a fighter.

Gibbs takes back to back Best Baby Puppy at 5.5 months of age.

Snow time at 8 months of age.

Gibbs first official show taking Reserve Winners Dog to "Harry", at 8 months of age from Junior Puppy Class.

(Not used to puppies blowing their coat at this age, but out it went with his bath)

   Yes, Gibbs does have a lot more to his pedigree than Shereldean, but to have my lines back with the

   inclusion of a dog I also love....his father, Kai.....I have to enjoy this to the fullest.

Other three are Great Great Uncles/Aunts

- Rielly, Jessa

and Cachet

Gibbs is quite a character. He is always coming up with ways/things to surprise me.

When he arrived he had to deal with 2 cats that thought they were the rulers of this domain and he had to teach them differently which was not an easy task as they were bigger than him. Ahh, but now he has outgrown them, and has a healthy respect for them, and they he....most of the time.

Gibbs also believes that any company that comes, human or canine, are only here to visit him and he makes that known. We have playdates with his sister Rhea and her family, whether they come here or we there. I love them as when playtime is over that means we all have a nice quiet evening to relax after they have worn themselves out!

Gibbs has matured some now, so I can discribe him to date. He is a rich, dark, red sable with a plush coat. I love seeing him in different lightings as his colours change in each.

He has full dentition with a scissor bite and all his appropriate parts. He has very dark, almost black eyes and he uses them very well to draw you in and give in to his bidding.

He has a lovely earset and he and all his littermates erected theirs themselves. He has a nicely shaped head, not too bulky and certainly not refined for his age and a long arched neck.

His temperament is sound (receiving his CGN title at 12 months, and his TEC title at 14 months) and he is a clown and loves to be laughed at. He started his guarding instincts very young, hearing something and moving to sit in front of me, growling with his cute puppy growl, which has expanded now with age. He opens up a lovely front and rear in his gaiting and is very athletic. Strong back and nicely sloping croup with a nice tail set and lovely sabre tail to date.

He has matured slowly and steadily which is nice as he hasn't really gone through some of those gawky stages most males do....yet. Still time for that.

At 20 months of age, Gibbs is measured In at 26+".

He seems to be drawing attention outside and inside the show ring even at this young an age. Now time to let him mature and see what he finishes out like. There are all sorts of pictures and videos in my Facebook albums if you would care to join up and look there.

Thank you for visiting Gibbs' page and we hope you come back to see how he is maturing.

Gibbs and his sister Rhea doing their usual dance at 10 months of age.

Gibbs  at 10 mths, just out for the afternoon.

IT'S SPRING!!

(Gibbs still at 10 mths.What a difference a week or so makes with snow)

I know I said he was athletic......but really???!!!

Gibbs, 11 months, with daddy Darrell Brewer

Gibbs, 12 months, with buddy Rob Gaskin.

(showing colour difference shade to sun again.)

Rhea (Gibbs sister) discovers the art and love of Lure Coursing

and Gibbs follows along...sort of.

12 months of age.

Gibbs at 14 months (and totally out of coat!), taking his first points by going WD/BOS, WD and WD at his first adult shows with his buddy Rob Gaskin.

Gibbs at just turned 15 months (and still out of coat), taking more points by going WD/BOB,

and WD/BOW and WD/BOB/Group 4th.

(Two days BOW to his lovely sister Rhea, pictured in the breed ring),

at his next shows with his buddy Rob Gaskin.

A Professional Photographer snuck in the end of Oct and shot my boy!

(17 mths.)

Lucky for me she shared some of the lovely photos.

Even caught him undignified!!

Just some time out at 19 months.

Gibbs goes out and starts 2015 off with a bang ........ WD, BOS, BOW.

(20 mths.)

(Ron Peet ever so kindly stepped in to handle when Rob couldn't get out of his driveway for snow.)

Who's coming to visit, Gibbs????  

They're Here!!!!!

(he loves company so much...LOL)

At 24 months, Gibbs gets his OFA clearances, front and rear!!

He says I cannot call him baby anymore......  :(

At 26 months he earned the title of Champion!

Rob and Gibbs at 25 months.

In middle of blowing coat, but they were together so had to shoot..... :)

Just a summer day at the lake.

Yes!!!  He came in!

Went for a day with Rob and Bill, so got some pics of Gibbs actually with somebody.....LOL

Also..photo at right.....Rob was told to spread em! Then he was planted with an item and Gibbs was told to Body Search. He loves that game.

~ Photos by Heather Dost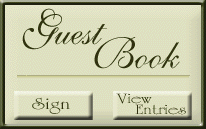 If you would like any further information,

please do not hesitate to contact me:

Sherry Greenbury

705-426-4429

Beaverton, Ontario

Then off to a successful Herding Instinct Test on Sept. 13/15

~ Photos by Heather Dost

Got Thwapped when needed but took it in stride....good man.

Very high drive for this....made me nervous as my first time too, but evaluator Sue Jewel just told me to keep quiet and let her control the situation.

That was very difficult for me....LOL 

Her written comments were Very Keen! Good Job!

Gibbs goes out for his third Conformation show of the year and brings home a BOS, Group 1st and a Group 3rd

to start his points towards his Grand Championship. 9 to 10 points in one weekend! (not sure on which yet)

He now has a new handler added to his repertoire.

Ron Peet shall be handling shows on the east side of Ontario and Rob Gaskin shall continue with the west side.

Ron Peet piloted him to these wins on October 2, and 3, 2015.

Gibbs has lots of Gibblets arriving. 

See the Visit the Gibblets page   ~

So first time out in 2016 goes from this ~

                                            to  Ron having to really work for below.....LOL

So for the first time in 30 years,

I took my  chances on a working title as he deserves it.

So Gibbs now has his

Rally Novice title!!

Plus one leg of his Rally Advanced. Took our chances and he made a big game of it but passed......LOL

Gibbs goes out for his second weekend show of 2016, his third weekend as a Special.....

Comes home as GRAND Champion from the first show of the weekend and caps it off with a Group 3 in the second show!

Gibbs just turned 3 years old, my how time flies!!

It has been a whirlwind three years for us.....with Gibbs finishing it off by receiving his RN and one leg of his RA this past weekend  (May 14/16) and is now eligible for his Versatility Bronze from the GSDCC Inc.

All he cares about is being laughed at and loved......of which both he has earned in spades.

We are so proud of our boy..........all these accomplishments before his 3rd birthday!

Not that he cares, he has fun no matter what he is doing........LOL

('cept getting his nails done.....nope, not too happy about that)

Gibbs goes out to the next show

and brings home 4 Best of Breeds

and 3 Group Placements!

Took him to the beach a couple days later and got this shot.

"Let's visit Sis, it will be fun", she said.......geesh

See that impish grin........

Whose this 'Cousin It' they keep laughing about????

Poor G hasn't been out a lot since spring.....not to any shows anyway.

Just some shots on a cold day in January 2017

Three headshots taken over the last year.......different lighting and angles.

Lighting is everything.....

Gibbs, 4 years. He fought with poor Becca to get him stacked, but she won.  Then just a head shot on a day out.