Shereldean Shepherds has been involved with breeding/showing/training german shepherds for over 40 years. Please visit our page for more information.

Great Grandfather

- Sel Ch Hawke OVC.

Great Great Great Grandmother

- Ch Raven OVC.

Great Great Great Great Grandmother

- Ch Lu-Rey OVC.

Great Great  Grandmother

- Ch Rekha OVC.

Some Gibbletts on the way or already delivered.

We offer this page to announce Gibbs litters as they are due with planned litters below.

We will also post progeny pictures as supplied and growing.

We will also show litters due from any of his littermates.

Gibbs and I would like to say a big THANK YOU to all the lovely ladies that have faith

in him and came or are coming to visit. 

Gibbs of course is especially thankful.

Other three are Great Great Uncles/Aunts

- Rielly, Jessa

and Cachet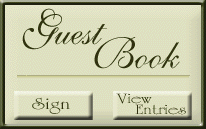 If you would like any further information,

please do not hesitate to contact me:

Sherry Greenbury

705-426-4429

Beaverton, Ontario

Gibbs has been bred to Aurora and litter is due on October 4th, 2015

Puppies too anxious and entered the world

October 2nd!!

2 sable bitches, 1 sable male,

2 black and tan bitches and 1 black tan male.

Contact: Becca Lister

Sablehill German Shepherds

705-580-2592

(west of North Bay, ON) 

email: sablehillgsds@outlook.com

"Aurora", Ch. Northernridg I'm The Only One OFA, DM Clear

Gibbs has been bred to Flossie with litter due Oct 13, 2015

Long coats possible.

Puppies entered the world October 14th!!

1 sable bitch, 1 sable male

Contact: Tracy Jones

Safice German Shepherds

519-200-2275

(west of London, ON)   

email: saficekennels@aol.com

"Flossie", Safice's Forever Flossie RN OFA H/E

Gibbs was bred to Sizzle December 6, 2015

With litter due February 7, 2015

Puppies entered the world Feb. 5th, 2016!!

Males ...2 black and tan....1 sable

Females...4 black and tans....2 sables

Contact: Bill Collacut or Rob Gaskin

Robillane German Shepherds

705-716-1085

(northwest of Barrie area, ON)

no email or website yet

"Sizzle", Ch. Robillane's Sizzle OFA H-E/E

We gave buddy Rob his choice of pictures of G-Man to put here.  

Gibbs has been bred to London with litter due Dec 19, 2015

Puppies entered the world Dec. 18th, 2015!!

Males ...1 black and tan....1 sable

Females...2 black and tans....1 sable

Contact: Paula Smallwood

Lilamond German Shepherds

613-791-2764

  (Smith Falls, ON)   

email: paula.mouchet@yahoo.ca

Maverick - Group placing, Grand Ch ptd.

Ch Sablehill's Sly Gambler OFA

Lily - Ch ptd. Sablehill's Dream Runner OFA

Took Best Puppy in Breed, Best Puppy in Group and

Best of Winners for her first points!

Just a couple of samples of this litter.

Girl - 4.5 weeks - Keeper

Alaska - Sablehill's Dreaming of Alaska OFA

She took Reserve Female, Best puppy in Breed and

Best Puppy in Group....first time out!

Here they are at 5.5 weeks

Male is the darker one of course.

As a side note. All puppies listed on this page are from other breeders who brought their lovely girls to visit Gibbs.

Shereldean only has Gibbs at this time. We are too busy sharing fun times to bring in his own personal wife,

as much as HE would love to.

  6 mths - GIBSON -

Robillane's OMG of Snowycreek lives in BC with Chris Burke

OFA Excellent Hips, Normal Elbows

Robillane's Wicked Wanda - 21 months (stacked) and 16 months (moving)

Robillane's Disco Inferno - 9 months

Robillane's Razzle Dazzle Two - 9 months

Champion Robillane's Maggie - 20 months

collected Multiple Best Baby Puppy Groups

Multiple Best Puppy in Breeds

and multiple Best of Breeds and a Group placement

over nice competition.

Madi Grey is with Breezewood Kennels in the USA

Lilamond's Ashe's Frost Archer   10 mths

BOWIE - Safice's Suffragette City  BH OFA H/E

Off to a great start!

  6 mths - GIBSON - First time shown,

Rosie -Multi Grp placing, Grand Ch. ptd.   

CH Sablehill's Red Rose

CGN, RN, PCD, RA, DOT-3, SD-S-SP   

Ch Snowycreek's Highest Honors HIC.    **First time out @ 7 mths, took a Hat Trick of 3 out of 3 BOBs

Next show at 10 mths took another Hat Trick of WB 3x and a BOB over Specials!.

Breeder: Chris Burke  and Owns: Brad Smith & Helen Chang

Dam: Snowycreek's Dazzle the Dark OFA G H&E

BOB over Specials x 3 BPIG                                                         Grand Ch. Snowycreek's Galileo's Galassia HIC

Breeder: Chris Burke   Owns: Brad Smith & Helen Chang

Dam: Snowycreek's Divine by Design OFA G H&E